Cranbourne Line Duplicated and Ready for Service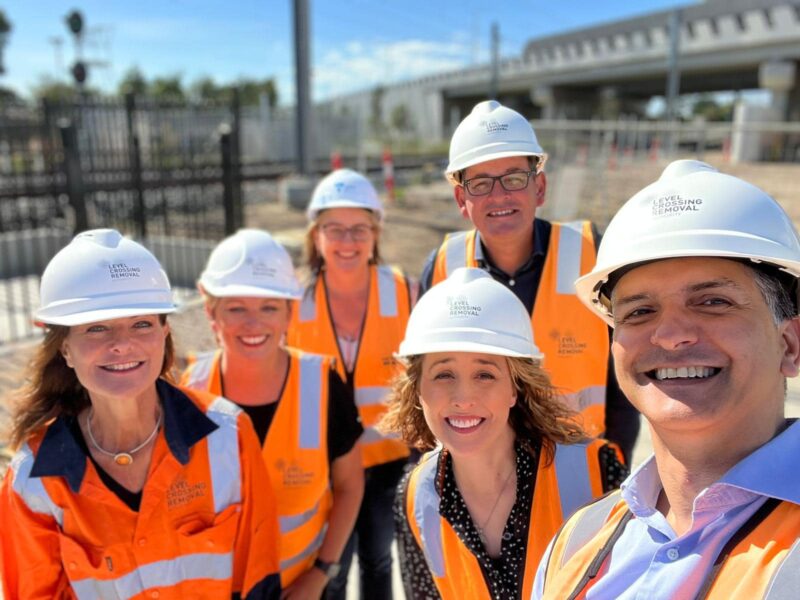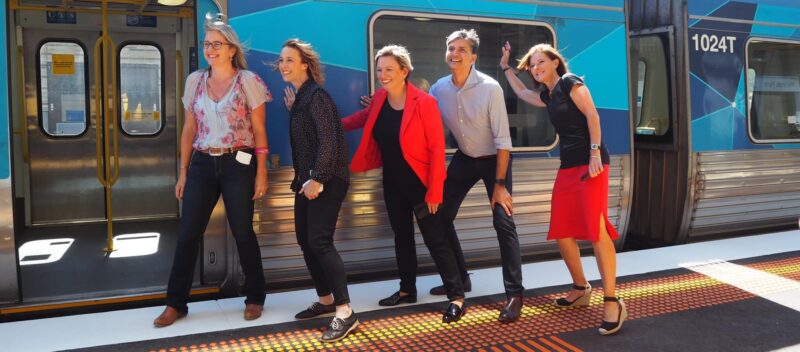 An additional 50 train services are now running on the Cranbourne Line each week, another dangerous and congested level crossing has been removed, and a new railway station is open to passengers a year ahead of schedule.
Around 2000 crew clocked up around 170,000 hours working day and night since early January to complete the track duplication, Greens Road level crossing removal and new Merinda Park station.
Thanks to 8km of track duplication now complete between Cranbourne and Dandenong, a new timetable starts today featuring trains every 10 minutes on average in the morning peak for passengers travelling from Cranbourne, Lynbrook and Merinda Park stations.
More than 22km of Australian steel, 20,000 tonnes of ballast and 16,000 concrete sleepers were used to duplicate the single line track between Cranbourne and Dandenong, which included 2 new rail bridges over Eumemmering Creek and Abbotts Road, with the duplication paving the way for a future rail extension to Clyde.
Merinda Park station is sparkling new and ready to service the community
Merinda Park Station has been rebuilt to accommodate the duplicated track and is now a modern station featuring 2 platforms and better facilities for passengers, including lifts and ramps.
The new station will improve connectivity to local schools, parks and shops thanks to a new pedestrian underpass built under the tracks.