Cranbourne Line Upgrade: November 2021 Update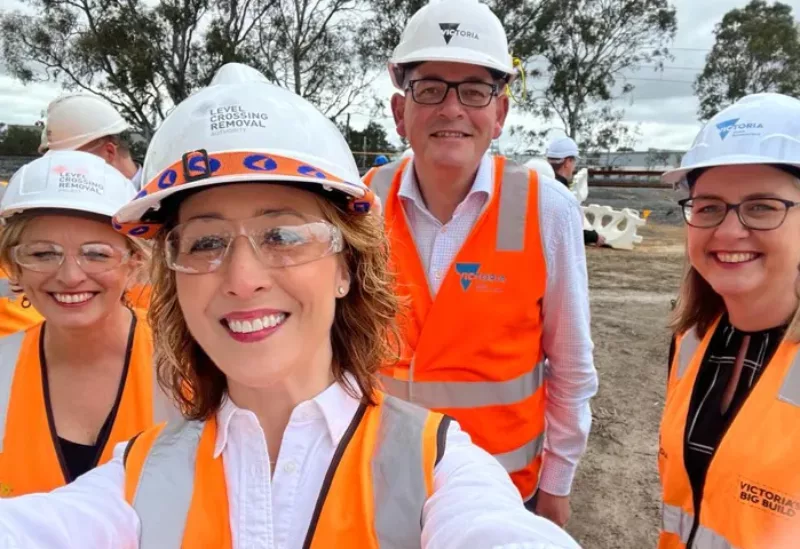 This project is at the heart of ensuring that Cranbourne and Clyde are well resourced to take on the inbound post-pandemic boom. A year ahead of schedule, the duplication of the Cranbourne Line ensures trains will run every 10 minutes at peak times, making this a true "turn up and go" services. There will be no level crossings and provides the foundation for even further upgrades into the future.
You will see in this photo that Premier Daniel Andrews just last week visited the site alongside Minister Gabrielle Williams (MP for Dandenong) and Jacinta Allan in her capacity as Minister for Transport Infrastructure.
We are standing here with Bassam Abou Eissa, Engineering Cadet at the project site, who is the subject of a wonderful story that spans from Syria, to Poland, and then here to Australia. Before his work on the Cranbourne Line Upgrade, he mastered the Australian project system and has worked on the Greens Road Bridge, the Eumemmerring Creek bridge and a section of track between E Creek and Greens road bridge. It seems like we are in good hands.
For more information: https://levelcrossings.vic.gov.au/projects/cranbourne-line-upgrade